These BYO (aka "build-your-own") popcorn bags are perfect for your Oscar party needs because everyone gets to pick their own favorite add-ins and build their version of a perfect movie-watching snack. We've got both sweet and savory covered so no one will leave unsatisfied. Bonus: you might also learn a new technique for popping that takes all of two minutes and could very well replace the artificial butter flavored packets in your pantry.
Movie Snacks + The Recipe Redux
It's no secret that I'm a huge fan of awards show but my absolute favorite of the whole year is the Academy Awards and in case you didn't hear, it's coming up this weekend. Perfect timing because I just recently joined a monthly recipe challenge called The Recipe Redux (focused on reinventing delicious food and adding a healthy spin) and this month's theme is… the Oscars!
Now I don't know about you, but when I watch movies I almost always want some freshly popped popcorn. It can make a basic Friday in feel like a fun date night (or self-care night). So yeah, add wine and popcorn to a movie night and I'm sold.
All you need to make the base is those classic brown paper lunch bags and popcorn kernels. Did I mention how budget-friendly this is? I played around with the amount and I think two tablespoons is a good amount for one adult (for the kids, you might want to do one tablespoon). No oil/butter or seasonings necessary yet, just add the seeds to the bag and microwave until popping slows to 2-3 seconds.
Pass out sharpies so everyone can write their name and decorate their bags. Or perhaps write guesses for best picture winners on the bottom?
Once popped, leave the bag uninterrupted for a minute or so just in case you have any rogue last-minute pops. Then you can take the bag out of the microwave and you should see something similar to this beautiful sight.
At this time, you can add your melted butter, salt and seasonings of choice because personally, I would rather have no popcorn than butter/salt free popcorn. That's just me though! And remember, since everyone makes their own, there will be no popcorn:butter ratio disputes here.
Build-Your-Own Popcorn Bar Toppings
Next comes the toppings. I could have seriously gone all out with this but for the purpose of this photo shoot (because I don't have that wide of a lens, or enough of those cute little dishes!) I decided to limit this to a few favorites. I went for a mix of raw unsalted nuts (since you will likely be salting the popcorn), dried fruit, chocolate, something vinegary and something just for fun.
Cashews

Walnuts

Dried cherries

Peanut buter M&Ms

Junior Mints

Coconut chips (the large flakes would work just fine too)
Other ideas that would be delicious: everything-bagel seasoning, truffle salt, nutritional yeast or grated parmesan cheese, wasabi peas, honey-roasted peanuts, pretzels, mini marshmallows, dark chocolate chips or white chocolate chips, spiced pecans/almonds, golden raisins.
No matter what you choose, I think everyone will go nuts for this! It's a fun way to make party food interactive and still delicious. Plus, what could be more appropriate for a celebration of movies than popcorn? Enjoy!
Print
Build-Your-Own Popcorn Snack Bags
These BYO ("build-your-own") popcorn bags are perfect for your Oscar party needs because everyone gets to pick their own favorite add-ins and build their version of a perfect movie-watching snack.
Author:
Prep Time:

5 minutes

Cook Time:

2 minutes

Total Time:

10 minutes

Yield:

2.5 cup

s

1

x
Category:

Snacks
Scale
Ingredients
One brown paper lunch bag (per person)

2 Tbsp

popcorn kernels (per person)
Melted butter
Kosher salt (to taste)
Various toppings. I used cashews, walnuts, dried cherries, dried chickpeas (salt & vinegar), peanut butter M&Ms, Junior Mints, and coconut chips.
Instructions
Add popcorn kernels to a brown paper lunch bag and fold the top down twice. Place in microwave on its side (so the bag stays folded).
Microwave on high for 2-2 1/2 minutes or until popping slows to 2-3 second intervals.
Let the bag sit untouched for about 30 seconds to make sure everything is done popping! Then gently open the bag and add butter, salt and seasonings as desired (shaking well to evenly distribute).
Finally, add toppings of choice.
Keywords: popcorn topping bar, healthy popcorn bar, entertaining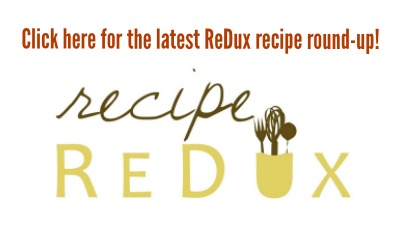 Want more nutrition tips & recipes?
Subscribe to my emails. I'll give you a heads-up on what's new on the blog, plus share exclusive tips & offers.